W
e are creative and documentary photography team, providing wedding and portrait photography. We swoon for the carefully crafted and traditional, yet bold and contemporary elements, especially if it comes to gowns, travel to remote corners of the planet, and tequila. Graduate school brought us to Boston two years ago, and we are now here to stay.
While we come from different backgrounds in photography; we share an ever-growing passion for images. Nom de Plume is our creative outlet for wonderment in the joy of life, our portal to create bold yet beautiful images that speak to the soul. This is our space and comfort were we set ourselves free of our otherwise photographic expectations.
Our images have been published in The Knot Australia and Love and Lavender. Upon our arrival in New England, we landed at an amazing and supporting photographic community, where we have twice have been honored by being speakers at Inspire Photo Retreats in 2013 and 2014.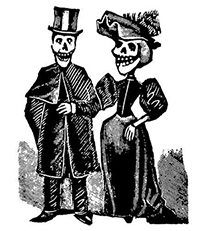 Nom de Plume
There is something so seductive about keeping a secret. There is something so freeing while making art inspired by magic and love. In a world oversaturated with images our only wish is to be definitive, in photography, life, and all the different paths they may take us on.
Just like you, we once wanted every detail of our celebration to speak about us, to be true to ourselves, and to share our inspirations, experiences, and the moments, which defined our lives, leading us to that day.
Our Process
Aside from digital capture, we photograph with traditional film because craft is central to our creating one of a kind photographs. We are forever beholden to the moments that pass. They last but now, and are gone as fast as they arrived. We tell the story as we experience it. Our narrative of your day shapes those moments in time for you. We arrive at your wedding with open eyes, ceaselessly curious for the unexpected.